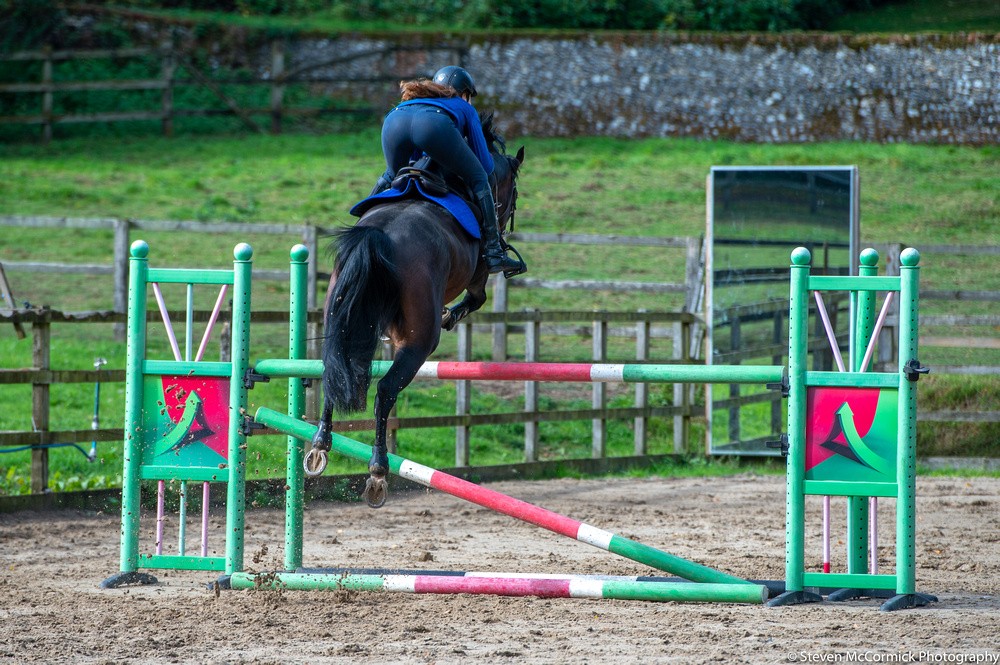 In the Heart of Epsom downs
Whether you are into showjumping, dressage or if you just fancy doing something a little different we have something for you. Take a look at our many events hosted at the Durdans Stables. All the events are opened to a limited number of outsiders. Do not hesitate to contact us for more details.
With Ernest DILLON - FBHS
We are very lucky to host regular clinics with Ernest Dillon who is one of the most respected teacher in the country as well as being highly qualified (Show Jumping Specialist Fellows of the British Horse Society, UKCC Level Three Showjumping Coach and an Accredited BS Coach. He is also a British Eventing Master Coach and a UKCC Coach Educater). Ernest is happy to teach any levels as well as doing flat lessons.
Next available dates are: 13th of June, 26th of June, 11th of July, 25th of July, 20th of August, 5th of September, 18th of September.
With Sarah Sjoholm-Patience
Sarah is a world class rider, trainer and coach, passionate about developing horses and riders to reach their full potential. German trained, her sights are firmly set on competing at the Olympics and World Equestrian Games. Sarah is happy to coach riders of all levels and across all disciplines, from beginners to riding club and high-level competitor. She is passionate about getting the best out of the combination placed before her.
With Jo Carroll Equine Services
Do you fancy doing something a little different? Are you willing to build a strong relationship based on trust with your horse? Why not try our horse agility clinics! Jo Carroll comes with all the necessary equipment, you can choose to be on foot or riding your horse.
Once a month, usually at the end of each month, we set up a 60m*20m arena to record dressage tests for online competitions.
Interested in

joining in

?
Contact us for more details and for the next dates.